Challenge
The 19th EAHP conference organizers and Mobile Event Guide sought to offer all attendees a platform to more efficiently plan their visit prior to the event, resulting in having a greater overall experience during the conference. Moreover, the primary sponsor, Bayer HealthCare, was able to address the specific target group and could present new products and trends, selecting from multiple in-app marketing opportunities.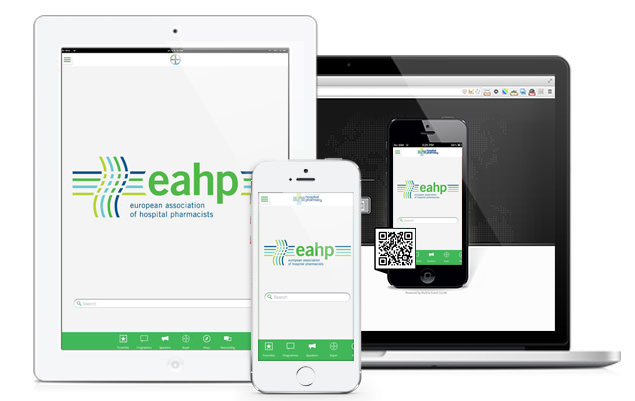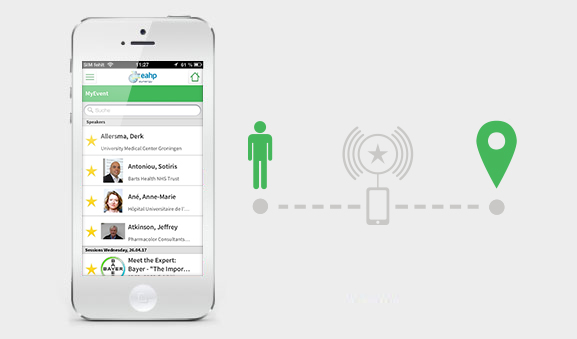 Optimal conference planning with a personal agenda
Attendees were able to access all event information within the app weeks prior to the event. All sessions and speakers could be searched, filtered, and subsequently added to their own respective personal agenda. Using a link in the sessions detail information, the users were able to see where the room is located in the map.
Mobile advertising for sponsors
Bayer HealthCare, as a main sponsor, had the opportunity to present their products using exclusive ad space. With a splash screen shown after the start of the app, Bayer was able to reach out to 100% of all users. Mobile banners linked to the company's detail profile with information about products and featured conference sessions. Likewise, a tab in the main menu as well as an icon on the home screen linked directly to Bayer's homepage. As a recommended sponsor, Bayer was highlighted in the exhibitors list as well as presented on the map with their logo prominently displayed. The result was a 13 times higher click rate compared to the other exhibitors.